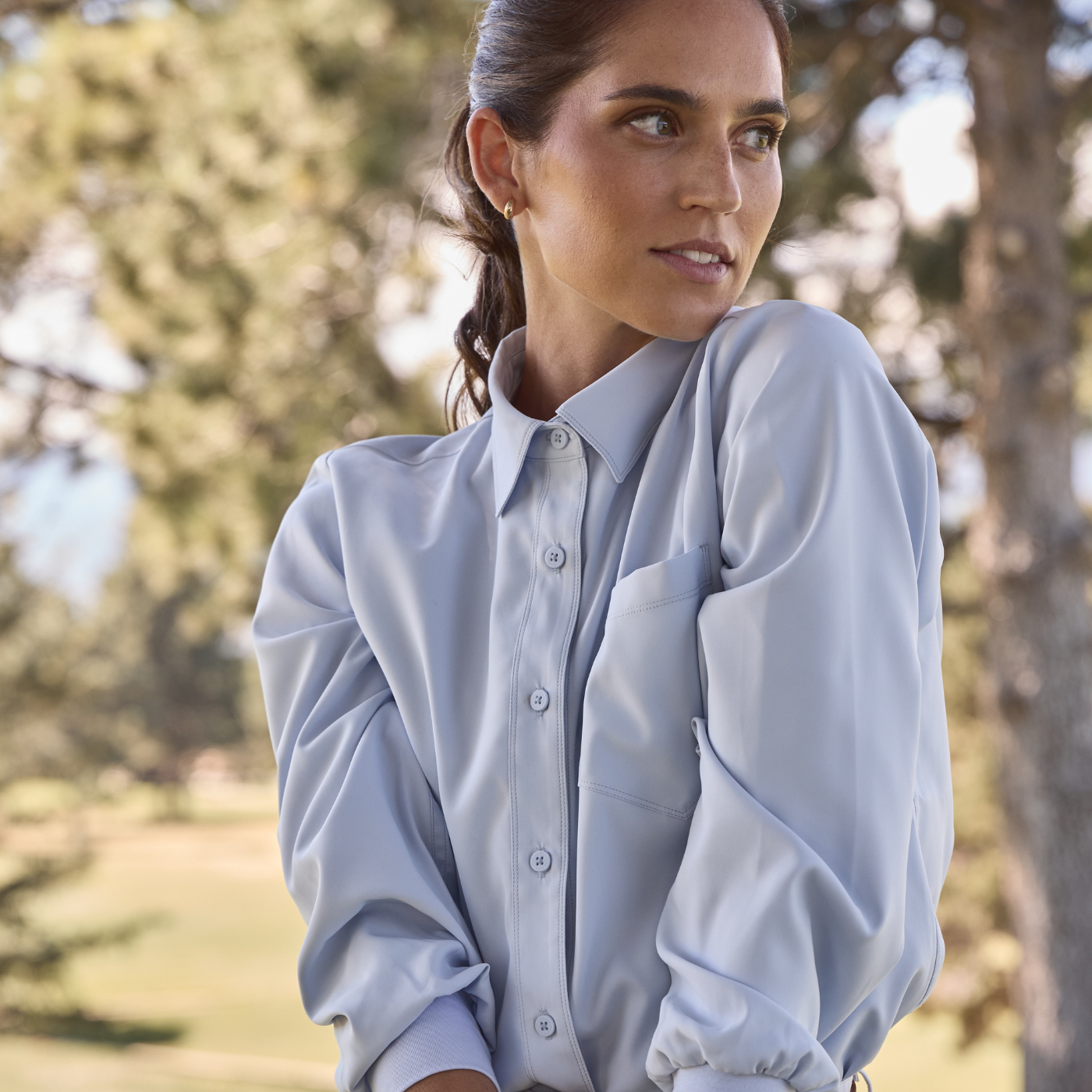 Seamlessly Transition with Our Classic Button-Up
From Your 9-5 to the Front 9
Life is filled with transitions, and in today's fast-paced world, moving from your 9-5 workday to a relaxing day on the golf course is a transition worth celebrating. At A. PUTNAM, we believe that your clothing should adapt to your lifestyle, effortlessly bridging the gap between your professional life and your love for golf. Our Classic Button-Up is designed with this transition in mind, ensuring you move from an elegant, long-sleeved office look to a casual three-quarter sleeve that gives you the freedom for a game-changing drive. Here's how our classic button-up simplifies your day and elevates your style.
A WARDROBE ESSENTIAL
WHY WE LOVE IT
Effortless Style, Always: No matter the occasion, our Classic Button-Up effortlessly elevates your style. With its timeless design, this wardrobe essential is perfect for the office and the golf course. The subtle elegance and neutral tones make it an ideal choice for both settings.
Comfort that Adapts: Crafted with easy-stretch fabric, the Classic Button-Up flexes with you, whether you're typing at your desk or taking your backswing. The fabric ensures you remain comfortable, so you're always ready to perform at your best.
Transition with Ease: The cuffed knit sleeves are the secret to a seamless transition. Start your day with an elegant, long-sleeved look for that important meeting, then easily switch to a casual three-quarter sleeve when you hit the golf course. It's the perfect combination of professionalism and practicality.
Stay Cool and Collected: Our fabric is moisture-wicking, ensuring you stay cool and collected. It's a feature that guarantees you'll feel your best, even in changing environments.
Ready for Success: Whether you're sealing a deal in the boardroom or making a memorable drive on the course, our Classic Button-Up keeps you looking sharp and feeling confident. It's the quintessential companion for success.
Easy to Layer with Versatility: Our Classic Button-Up is more than just a standalone piece; it's also designed for easy layering. Whether you're heading to the office or the golf course, this shirt can be paired seamlessly with other A. PUTNAM essentials, enhancing your overall look and adapting to changing weather conditions.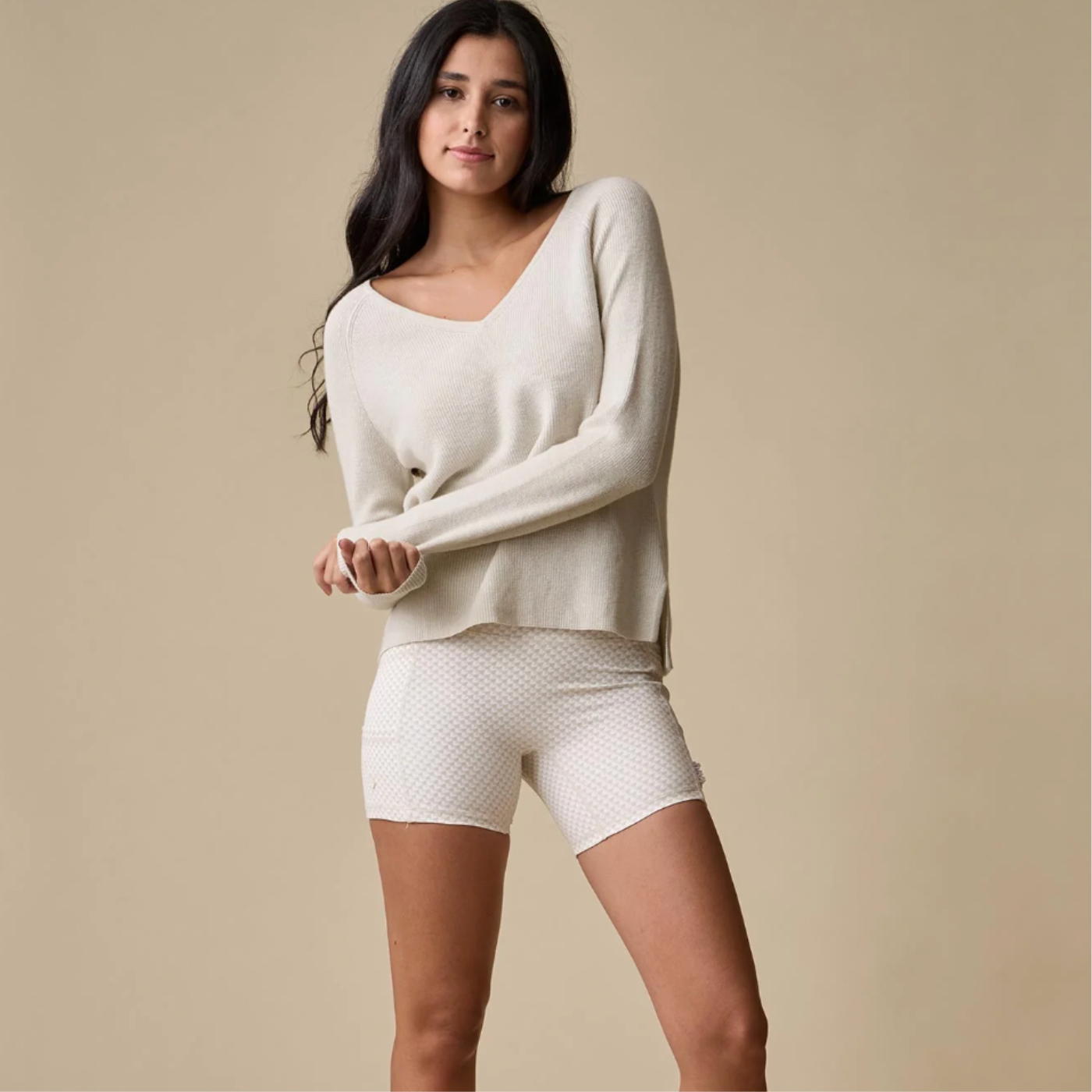 FOR EASY LAYERING
Pair it with our washable cashmere sweater
For those cooler mornings and crisp fall afternoons, pair our Classic Button-Up with our Washable Cashmere Sweater. This dynamic duo combines the sophistication of a classic button-up with the buttery softness and warmth of a cashmere sweater. Together, they create a stylish and cozy combination that transitions effortlessly from the 9-5 grind to the front 9 fairways. The versatile Classic Button-Up lays the foundation, while the cashmere sweater adds a layer of comfort and luxury, ensuring you're prepared for any part of your day. It's a pairing that not only exemplifies style but also offers adaptability and warmth.
Your life is a series of transitions, and our Classic Button-Up is designed to make them smoother. By effortlessly shifting from the office to the golf course, you'll always be prepared for whatever the day brings. With comfort, style, and adaptability, this piece truly embodies the A. PUTNAM philosophy: minimalism maximized. It's time to simplify your life and maximize your style with the Classic Button-Up. Elevate your day from the 9-5 to the front 9 with A. PUTNAM.