How Simplicity, Versatility, and Beauty Come Together
NORDIC NEUTRALS AT GARDEN OF THE GODS
Set against the breathtaking backdrop of lush rolling greenery, red rock mountains, and an endless cerulean sky, our Nordic Neutrals collection made its debut at the Garden of the Gods Resort & Club. Located in the heart of Colorado Springs, the Garden of the Gods stands as one of the world's most stunning natural wonders, offering an abundance of activities within its landscape. Here, we embarked on an unforgettable photoshoot, showcasing our Nordic Neutrals collection amid the park's astounding vistas. This setting perfectly encapsulates what makes these pieces truly exceptional – their ability to seamlessly transition from Resort to Sport, from home to travel, from chilly to warm climates, and everything in between.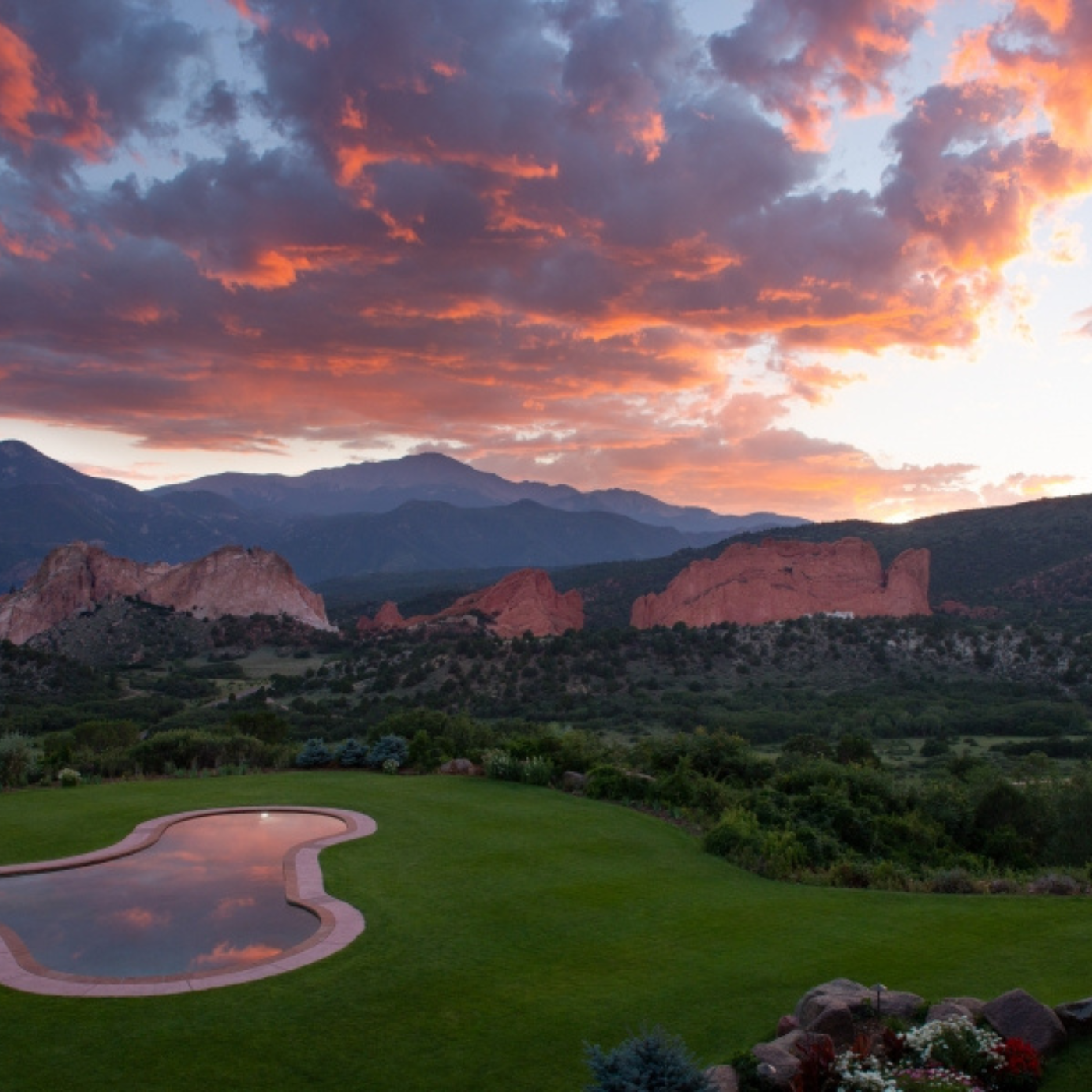 TRANSCEND SEASONS ON AND OFF THE GOLF COURSE
NEUTRALS THAT WILL TAKE YOU PLACES
The Nordic Neutrals collection features many of our timeless classics, like the Classic Button Up, Wrap Dress, and Pocket Tee, as well as new items, like the Long Sleeved and Sleeveless Keyhole tops and the Reversible Quilted Vest. 
Now available in updated fall colors, these pieces are designed to transcend seasons, on and off the golf course. Soft, understated tones like periwinkle, cream, dress blues, and even a crane print make these pieces easy to layer and gorgeous on their own. 
These simple colors and styles are met with versatility, with features like water-resistance, stretch, and moisture-wicking that support any activity from running errands around town to hitting the course after work. And when you want to head to the club for dinner or a cocktail, you can skip the outfit change.
SIMPLICITY MEETS versatility
INSPIRED BY NATURE
What is most striking about places like Garden of the Gods is how much they offer to us with a single look. All one needs to do is take in the view and you're filled with a sense of serenity, wonder, and adventure. That effect – of capturing so much in a single look, is exactly what A. PUTNAM strives for with our simple but versatile styles. 
Our mission, minimalism maximized, allows women to make bold statements with elegant but comfortable looks that aren't overcomplicated, flashy, or bright. Like our natural landscapes, our wardrobes can do so much with neutral tones and classic looks – hence why the Garden of the Gods was such a perfect fit for the launch of our Nordic Neutrals collection.
Garden of the Gods Co-Owners, Judy Mackey and Brenda Smith have shared publicly that upon taking ownership of the property, it was important to them that they maintain the vision of the Garden of the Gods as a place where both nature and wellness are prioritized, and where visitors can feel and experience the unique energy that comes from nature, even when they are inside the resort's buildings.
The Garden of the Gods Visitor and Nature Center itself is special and unique because it represents so much more than just a visitor and nature center. It is about the history of the land, building community, valuing wellness, and connecting with nature. 
Judy and Brenda call Garden of the Gods the "third place" for visitors – the first place people are is home, the second is work – and the third is a place where people feel they belong, are cared for, and want to spend quality time.
EXPLORE GARDEN OF THE GODS
NOTEWORTHY AMENITIES
From the Kissing Camels Golf Course to the Strata Spa, there is something for everyone to enjoy at the Garden of the Gods Resort and Spa. Below, we've listed some of their noteworthy amenities for you to enjoy on your next visit.
Strata Integrated Wellness Spa: The Strata Integrated Wellness Spa offers a wide range of rejuvenating treatments and therapies, from massages to skincare. It's a place where guests can unwind and pamper themselves, aligning perfectly with the A. PUTNAM brand's focus on well-being.
Red Rock Reflection Pool: This stunning pool provides guests with a tranquil space to relax while taking in the breathtaking views of the red rock formations that surround the resort. It's an oasis of serenity, mirroring the sense of calm and wonder that A. PUTNAM's clothing aims to inspire.
Dining at Kissing Camels Grille: The Kissing Camels Grille offers a unique dining experience with a diverse menu that caters to various tastes. Guests can savor delicious cuisine while enjoying the beautiful scenery, making it a perfect spot for relaxation and socialization.
Golf at Kissing Camels Golf Course: For golf enthusiasts, the resort boasts a spectacular 27-hole golf course known as the Kissing Camels Golf Course. With its challenging layout and picturesque surroundings, it provides a world-class golfing experience for guests.
Fitness Center: The resort's fitness center is equipped with state-of-the-art equipment, allowing guests to maintain their fitness routines while enjoying their stay. It aligns with A. PUTNAM's commitment to providing clothing that supports an active lifestyle.
Hiking and Exploring: Garden of the Gods is renowned for its extensive network of hiking trails, allowing guests to immerse themselves in nature and explore the unique rock formations. This ties in perfectly with A. PUTNAM's focus on versatile clothing that can accompany women on their outdoor adventures.
ELEGANCE IN SIMPLICITY
A. PUTNAM AT GARDEN OF THE GODS
Launching our Nordic Neutrals collection at the Garden of the Gods was a deliberate choice, and it speaks to the deep connection we feel with this resort. It's not just about the remarkable beauty that surrounds us; it's about the shared values that unite us with those who visit here.
In harmony with the A. PUTNAM ethos, the Garden of the Gods prioritizes uplifting individuals, fostering a sense of well-being, and empowering everyone to seize life's opportunities without being encumbered by unnecessary complexities. Nature has a unique way of grounding us, forging connections, and unveiling the elegance in simplicity. A. PUTNAM is dedicated to imparting this feeling through each piece of clothing proving that elegance and versatility need not be overcomplicated. 
This collection is truly minimalizm, maximized. Designed to move with you, Resort to Sport.